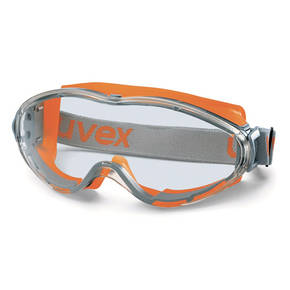 BRAND: UVEX
MODEL NO: 9302.245
Pioneering full vision goggle with exceptional wearer comfort. The combination of two different materials (hard/soft components) means that pressure never becomes a problem, even after long periods of wear. The soft flexible component adapts to individual face curvature, providing complete side protection even over prescription
spectacles. The outstanding ventilation ensures a pleasant non-irritating interior environment. Further key features of this top goggle include sporty design,
panorama field of vision and easy lens replacement.